Five Benefits of a Global, Virtual Healthcare Internship
Callie Roberts, United Planet
Global Virtual Internships offer a plethora of benefits, not only enhancing the "classroom to career" journey by allowing for the exploration of diverse fields across global settings, but also equip students with 21st century skills and innovative agility to address challenges that we still might not even be able to imagine today. Global Virtual Internships can be done on an individual, matching students to host organizations according to skills and interests, or to classrooms, where students can apply course knowledge and collaborate on work-based learning.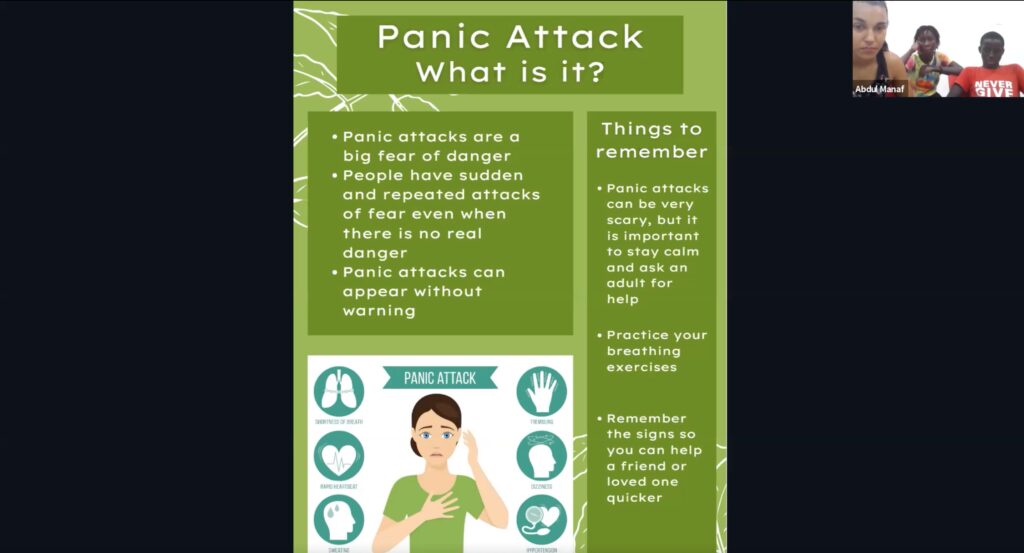 Here are the top five benefits for students pursuing a Global, Virtual Healthcare Internship:
Students can gain real-life work experience at an international health organization, when local healthcare opportunities are limited.
Students broaden their global perspective and ability to collaborate in an international environment, a crucial skill when providing patient care and working with diverse populations.
Develop key 21st century skills necessary to be successful, like communication, problem solving, critical thinking, and leadership.
Boost professional resume and credentials with unique health experiences, including clinical experience, community outreach, public health, and education.
Learn to use innovation and technology to drive social change in communities facing health challenges and inequity.
What do students and teachers say?
In Spring 2021, 10 health science students from Nipomo High School in Nipomo, CA completed a 10-week virtual internship. The students supported health-based organizations in Honduras and Ghana, learning about local health topics and challenges, and developing education materials on prevention, detection, and treatment. ​​"Not only did they learn more about various health topics such as telemedicine, burn prevention and burn treatment, but they also gained confidence with presenting information and asking questions of the organization's medical director on the weekly Zoom calls," Ms. Amy Silveira, Patient Care Pathway Instructor at Nipomo High School said.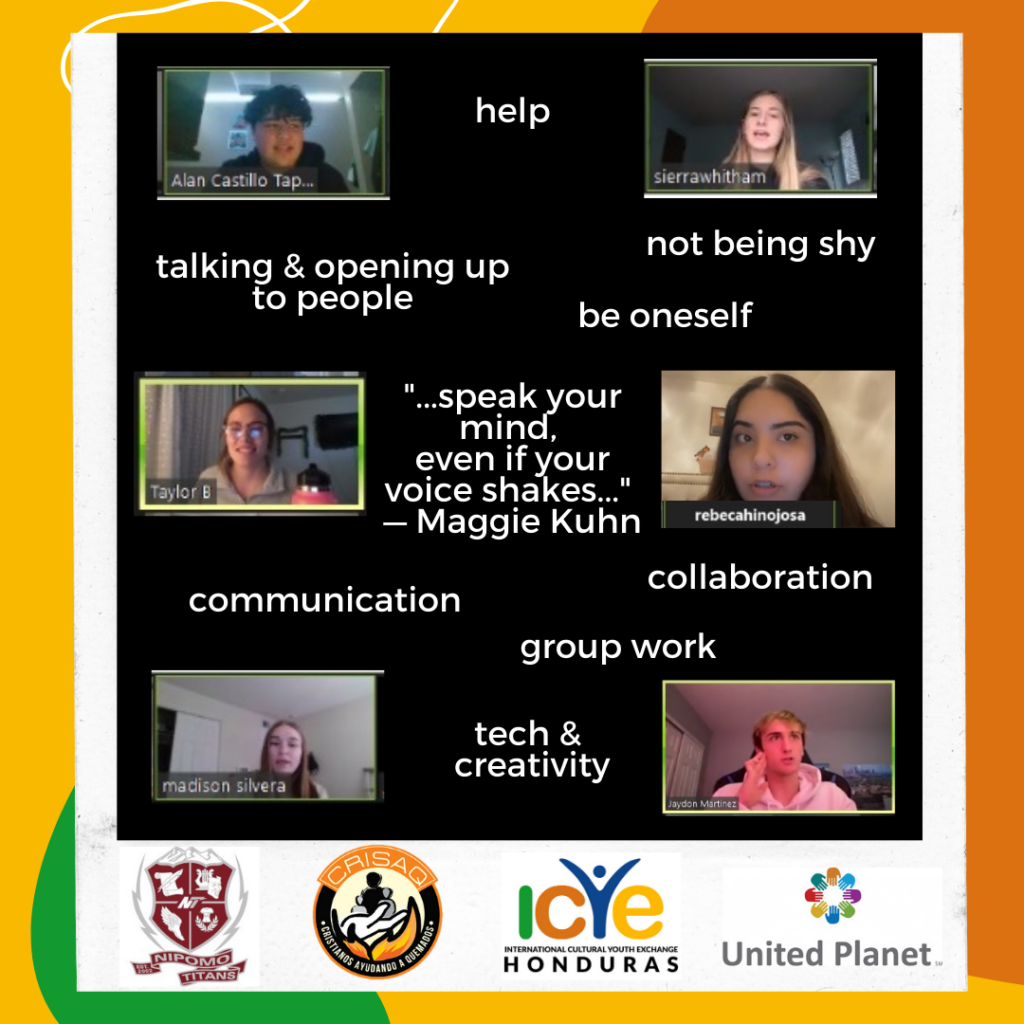 "My experience was great. United Planet matched me with Akwaaba Volunteers in Ghana. With them I researched and created educational materials in the areas of sexual and reproductive health and nutrition. This allowed me to explore, to my satisfaction, my interests in biology, global health and public health as well as participate in brightening the youth's future through assisting in research and the creation of educational materials. The pillar meetings were an integral aspect of my internship, as I was able to learn valuable lessons about culture, civic engagement, academic and career development among many other things," said Rachel Brown, Virtual Global Health Intern.
When asked whether the Virtual Quest program supported her social, psychological, and political learning as an AP student, Alison Barczak said, "Socially, it was great to connect with others who were in different countries to learn about the cultures. Psychologically, it was a safe internship to try things and learn since the staff was really willing to work with you when you had questions. I also was able to practice personal accountability by delivering what I was asked to complete in a timely manner and in a professional way." Alison virtually interned with a local organization in Costa Rica for 3 months in Spring 2021.
No matter if you are signing on individually or as a team, the world awaits. There are vast opportunities to apply classroom learning to real-life projects, to make an important difference. What better way to inspire, cultivate, accelerate learning, engage students and deepen impacts, while developing students as global citizen leaders committed to understanding and supporting local and global communities?
Why This Matters?
When students apply their learning to "real-life" circumstances to make a difference, work towards achieving the United Nations Sustainable Development Goals, and build partnership and collaboration across the world, they not only build soft skills, 21st century skills, global competency, and become more engaged learners, but they also do better academically. Research (Lucas Foundation) shows that Project-based Learning improves student performance on AP tests compared to traditional teaching models.
United Planet takes Work-Based and Project-Based Learning to another level with real-life projects, supporting both organizations and schools from around the world, and creating opportunities for students to work directly to serve nonprofits and social enterprises in over 25 countries. By bringing students together with common purpose, they begin to understand the relevancy of their academic pursuits and can apply their learnings in practice, to make a positive difference, leading not only to academic mastery and motivation, but also inspiring and cultivating active global citizen leadership.